Are you traveling to southern Mexico? Visit these places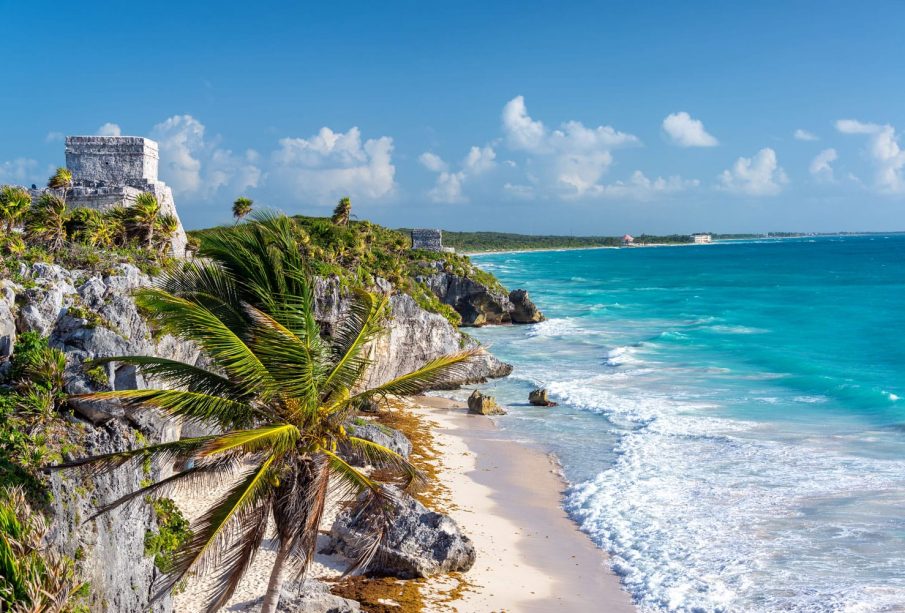 Xcaret: 
you will be able to visit and know more than 50 activities inside the park and in every corner of the jungle that makes up this place, where you will find a Mayan touch in every centimeter. This is one of the largest natural sanctuaries in the world, during your visit you can enjoy the drums that play in unison to show you more about the wonders of a place as unique as Xcaret. You can appreciate Mayan rituals on pyramidal buildings, flamingos that are at the edge of each area of beach or sea, giant horses with traditional music in the background that will catch more than one look of spectators.
Xcaret is an ideal place to visit because here you can live in one place, the closest adventure with nature.
Xel-Ha
The giant aquarium in the world is undoubtedly Xel-Ha, and it is not surprising, because it is huge and the variety of both aquatic and terrestrial animals that you will find in this place is impressive.
In this park, you will be able to realize how small the human being is in the species because you will know so much that you will not want to leave in one or more days.
The park of the site is an all-inclusive that you will love since you can buy a life jacket and snorkeling equipment with which you will be able to enjoy and visit the variety of ecosystems of the site with ease. This is undoubtedly one of the places near Cancun that you can't miss and that maybe you didn't know until today.
Tulum
This Mayan city built on a cliff in front of the sea where you can live incredible adventures like crossing the walls of the city where you will go back years ago. And you will imagine through the stories of the tourist guides what once was the most famous Mayan port in history. You have to know that the archaeological zone is a little bit small, so it won't take you more than a couple of hours to go through it in its totality. Of course, you will be free to take more time to take pictures and enjoy the incredible beach at the end of the cliff (where you will love to discover a soft sand beach decorated with giant rocks and magnificent palm trees. This is considered one of the best beaches of the Riviera Maya.
Also, you can't miss the two-eyes cenote between Tulum and Playa del Carmen.
Chichen Itza:
The best-known pyramid, Kukulcan, will make you impressed when you discover the wonders of the interior and exterior of it, because, besides knowing a little about the Mayan beliefs and ceremonies, you can go through one of the most significant ball game courts of the Mayan culture.
Also. You will be able to experiment by yourself to stand in front of the pyramid and applaud, receiving what by the Mayans was the belief of the answer of Quetzalcoatl.
Near Cancun, there are places you probably didn't know. Still, you have to understand that some of the most important activities in Cancun are diving and snorkeling, all of them accompanied by water sports like surf ski and the famous ironman, where you will float under pressure by water jets over the sea.
How to move to these places quickly:
You can rent a car in Cancun and from there go to these wonderful places, we recommend you to make your reservations in advance.